Hanimaadhoo island is one the biggest islands in the Maldives. Its length is approximately 7 km! And it is 'just' 750 m wide. On one of the sides of this wonderful island, a white beach is located, which is perfect for snorkeling, diving, and kayaking. In fact, the whole side is one beautiful beach!
Check: Budget packages to local islands
Things to do in Hanimaadhoo
Bikini Beach and House Reef
Beach area in Hanimaadhoo is one of the longest in Maldives. With almost 7km of white and clean sand you can explore it.
It is on this site where a lagoon with a stunning house reef. The underwater world there can boast of a great variety of species. It can be easily reached by swimming, by boat and kayak.
The other side of the island is scattered with dead corals. The edge of the reef is here, that's why you should be careful when walking there because you can hurt yourself.
Night Fishing
Night fishing for the most part is considered a sport for Maldivians, young and old. Your boat will leave just before the sunset to find a good spot near a reef. The crew will show you how to tie up hooks to lines and how to use sinkers. Once you catch enough to fill your barbecue grill, return back to the island and enjoy your fish by a bonfire.
Scuba diving
The island is able to offer innumerable diving sites suitable for either beginner, more advanced, or expert divers with qualified multi-lingual PADI and SSI instructors. So whether you are a young diver, a family, a complete beginner, a single diver, a couple or a group of experienced divers, you've been invited to come and dive with a dive center to discover the amazing underwater world!
There are 15 dive sites open for divers.
Check the post about Diving in Maldives as well
Other activities
Besides, the following activities are available there:
– snorkeling (day and night) from the boat;
– dolphin watching;
– cycling and walking around the island;
– manta ray watching;
– excursions to the neighboring inhabited and uninhabited islands and resorts.
There are several local islands near Hanimadhoo, where you can get by local ferry.
The only disadvantage of this Maldivian paradise is the distance to Male. It's approximately 300 km. So the only type of transfer is a domestic flight. But this remoteness can be made up for by the island's nature, true solitude, and magnificent views.
Infrastructure Hanimaadhoo
Hanimaadhoo is a quiet fishing village with lots of tree shade and swings. Fishing and agriculture are what most of the 2500 inhabitants of the island do for work.
Apart from the international airport, there is a village on the island that occupies about 1/3 of the island. The population is 2,500 people. There is an ATM, a hospital, a school, a mosque, a post office, and a police station – in fact, they can be found on any inhabited island.
At the northern end of the island, a climate observatory is located. The data provided by the observatory is used not only for the weather forecast but also for monitoring climate changes in the region. This issue is very important in the Maldives, because sea level is rising, and soon (in 50 years or so) the majority of Maldivian islands can disappear underwater.
In recent years more and more people are moving to Hanimaadhoo from Hathifushi and Hondaidhoo. It is planned that this island will soon become an important tourist center of the northern province of Maldives.
There are only 7 guest houses and an eco-hotel on the island.
Where to eat on Hanimaadhoo
Nana's Kitchen. Great ice-cream shop on the island.
Dark Lobster Restaurant. Tasty food with great prices. Lobster is good as well.
Chill Time. Continental food is very good, it has to be emphasized that it does not bite because otherwise, it is inedible, recommended.
Simmer Ever Restaurant. Nice restaurant with a good selection of local and global dishes to choose from. They have free WiFi with good speed, too!
La Sorriso. If you need a good espresso, this is the place to come!
Youth Café. Local place with great variety of Maldivian food.
Athirimathi Hotaa. Tea and coffee place with shorts and snacks.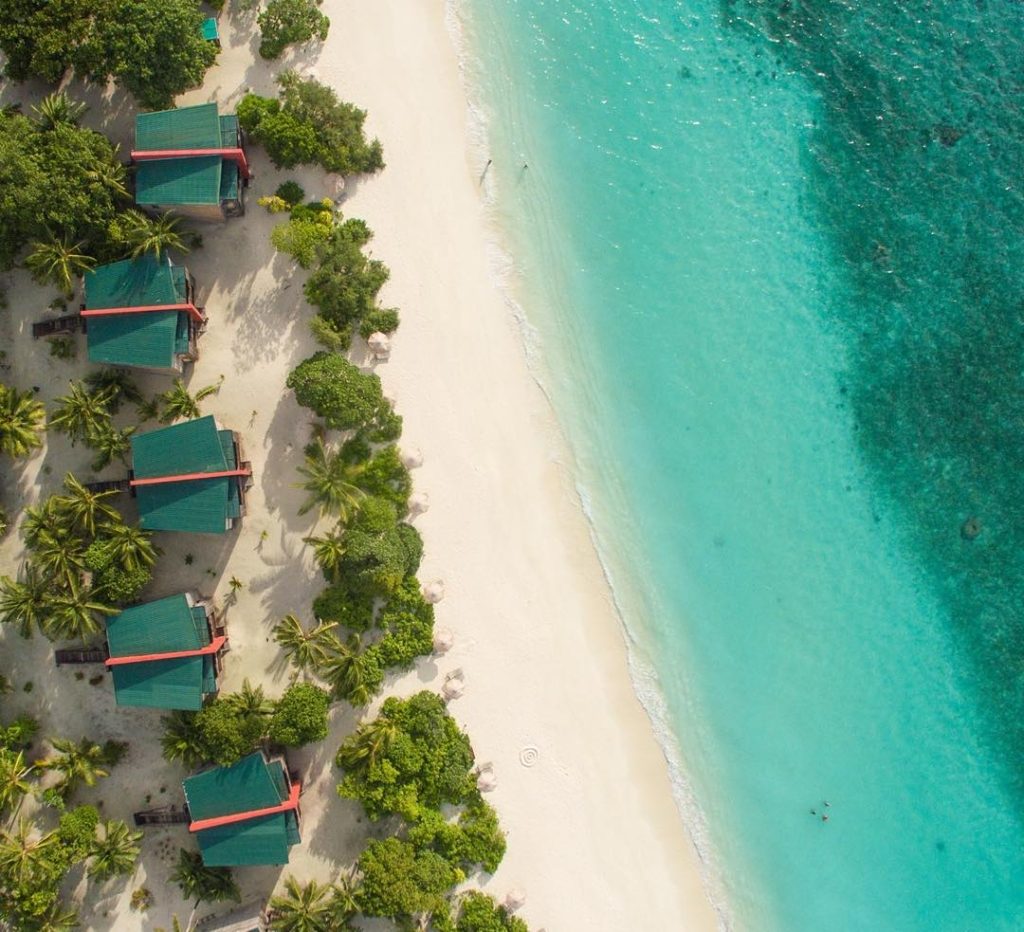 Transfer to Hanimaadhoo
Because of its remoteness from Male the only kind of transfer to the island is a domestic flight. Price is around 150usd/way.
Travel time is 50 mins.
Contact us to get a personal tour to the Maldives!
Read also:
Top 16 things to do in Hanimadhoo