Guraidhoo is another small island located only 32 km away from the capital Male in South Male Atoll. Maafushi is 8 km nearby. The size of Guraidhoo is only 700х500 while the population is about 1800 people.
Now the island is occupied by 13 guest houses and the new ones are being under construction. Holiday Inn Resort Kandooma Maldives is very close to the island. The distance between them is only 100 meters. However, you'll not be able to get there- private area.
This island is a bit more picturesque than Maafushi and the atmosphere is more likable.
The public ferry transportation allows you to make a trip to Maafushi and Gulhi in the morning and come back after lunchtime.

Things to do in Guraidhoo
Beaches and house reef
The local beach is situated in front of Kandooma Resort but it's prohibited to bathe in a bikini there. The water bungalows are so close to the local island. You will definitely not have privacy in this way.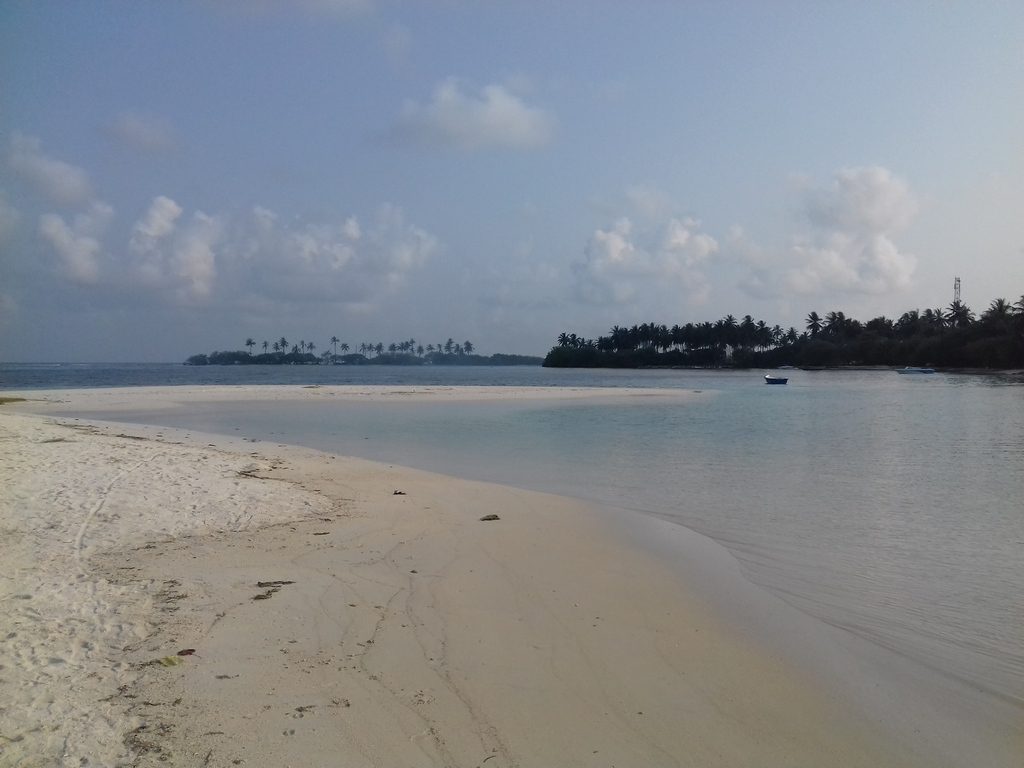 The beach itself is very clean and well-maintained as well as the island. On the opposite side of the island, you will find several places to watch the sunset. One is situated close to the police office.
There is no house reef near Guraidhoo. If you want to see colored fishes and corals, the only way is an outside safari snorkeling.
Picnic island
This island is connected by a footbridge with Guraidhoo. Lhosfushi is a deserted island that is designed specifically for tourists. The current is rather strong between the islands. On the island, you can sunbathe in a bikini but the entrance to the water is rather uncomfortable because of the dead corrals. The house reef is far from the island so guesthouses can organize cheap snorkeling trips to reach it.
From the surf part of the picnic island, you can see eagle rays! But the waves are really high so you will not be able to swim there.
However, lots of surfers go on a trip to catch a wave here. The season is usually from May to November.
Snorkeling safari
Turtle Garden Snorkeling. Turtle Garden is most famous for spotting Hawksbill turtles and Green sea turtles, so keep your eyes open for them! It's possible to see up to 6 turtles!
Snorkeling with sharks. Under the guidance of the instructor, don't miss out on this breathtaking experience of snorkeling with these white and blacktip sharks.
Night fishing
If you visit the Maldives I bet you to try fishing once. It's so much fun and excitement. You can catch snappers, emperors, barracuda, squirrelfish, and jacks during night fishing. Amidst the sparkling breathtaking view, night fishing is a treat for fishing buffs.
You can cook your catch in your hotel as well.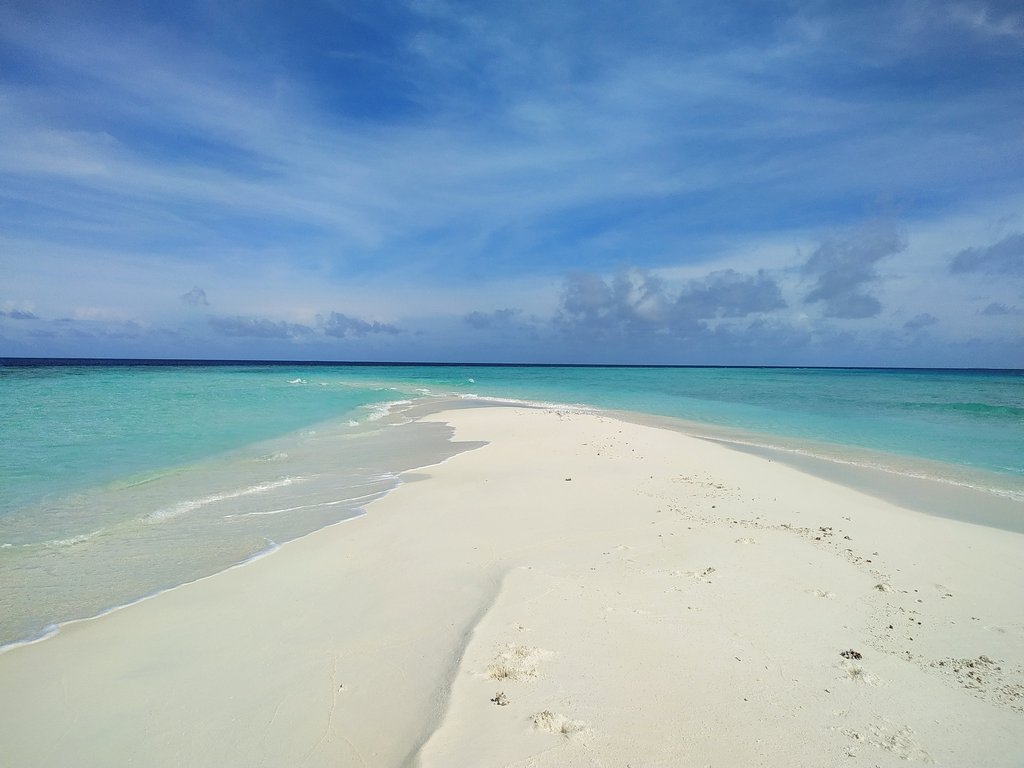 Uninhabited islands
It's possible to arrange a trip to small uninhabited islands that have equal natural beauty. A picnic island looks more natural than resort and you can have your own privacy as these islands are uninhabited. You can simply spend your day in the clear waters of these islands, swimming, snorkeling, beach games, and experience a barbecue on the beach.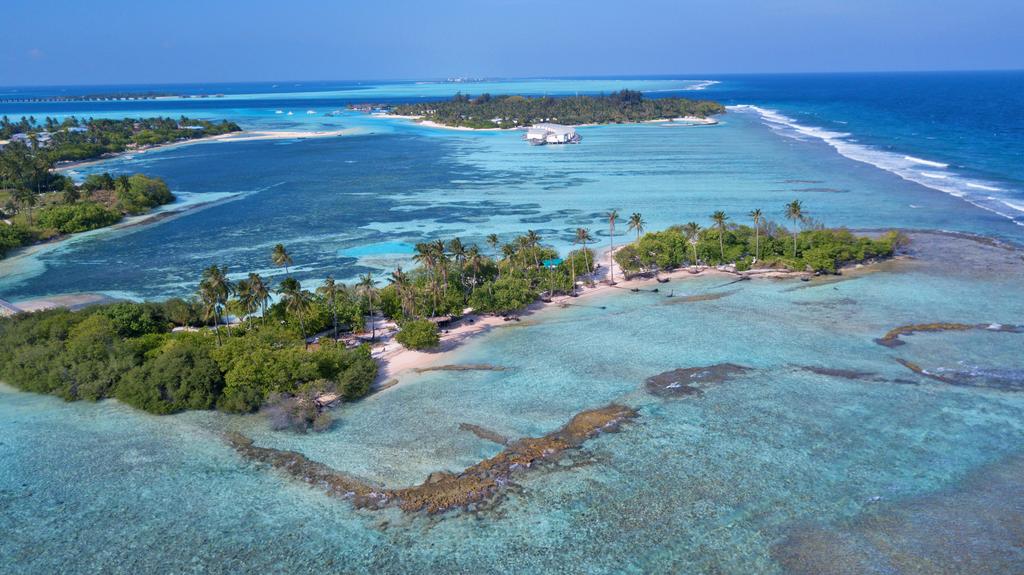 Surfing
Surfers heading to Guraidhoo will have direct access to the iconic Kandooma Right; located in front of Holiday Inn Kandooma. Attracting surfers from around the world, this fun, hollow right is one of the best breaks in the Maldives. The peak surf season between April – October.
Guraidhoo Guesthouse is located in front of Foxy's left and Riptides rights. Those are the 2 breaks adjacent to the island. Foxy's is a fast shallow left-hander, only semi-consistent, while Riptides (aka Last stop) is a super fun right. You have to cross a 40 m channel to get there. Riptides are consistent and work pretty much at all tides. There are occasional safari boats that show up but crowds are generally much lighter than North Malé.
Other surf spots:
– Tucky Joes/Boatyards
– Twin Peaks
– Kates
– Quarters
Resort day visit
Feel yourself boring on a local island? Go to a resort for a day trip and enjoy sunbath near the pool sipping cocktails. Opened for guests resorts:
– Biyadhoo,
– Adaaran Club Rannalhi,
– Fun Island,
– Anantara Veli;
– Fihalhohi;
– Olhuveli;
– Taj Exotica;
– Adaaran Vadhoo
As of Feb 2022, resorts are closed for day visits.
Scuba Diving
There are 2 dive centers on Guraidhoo. You can find a lot of dive points around the island, where you can see turtles, sharks, stingrays, schools of fish. Can also see frogfish – a small and inconspicuous fish that is quite rare in the Maldives. These fish can't swim a lot, so it just stands in one place or sometimes "walking".
Guraidhoo Infrastructure
Guraidhoo is rather a developed island, not so as Maafushi, but still. The territory is still not fully built up, so walking around the island can give you a feeling of some freedom. Over time, this will change, as on other local islands.
There are a hospital, a police station, a large stadium, a children's playground, and a school on the island. The main shopping area is in the central street which leads to the main jetty. For diving lovers, there are 2 dive centers with very good prices.
Where to eat in Guraidhoo?
You may dine out in one of the six restaurants and try local cuisine. Low prices in the range of $ 5-8 per person.
Amore. Good local food, quick service. Local dishes are good (fried rice, Kotu, noodles) and fresh juices are delicious (passion fruit and lime especially).
The Wall Cafe & Bistro. Relative to the other places on this island, this is one of the best restaurants/cafes around. Beef noodle here costing only 4 USD (after gst) which is decent and reasonably priced. There are both outdoor and indoor seating areas. The outdoor seating area located on the 2nd floor has a jetty view where you can see ships being docked.
Sufuraa Restaurant. Excellent service is provided here at a reasonable cost. Coffee is very good. The environment is very calm and kept neat. Very delicious food served friendly staff highly recommended to visit at least once.
The Island Bite. Very local place with Maldivian food.
Ocean Retreat Restaurant. The restaurant belongs to the Ocean Retreat hotel. They provide continental and local food.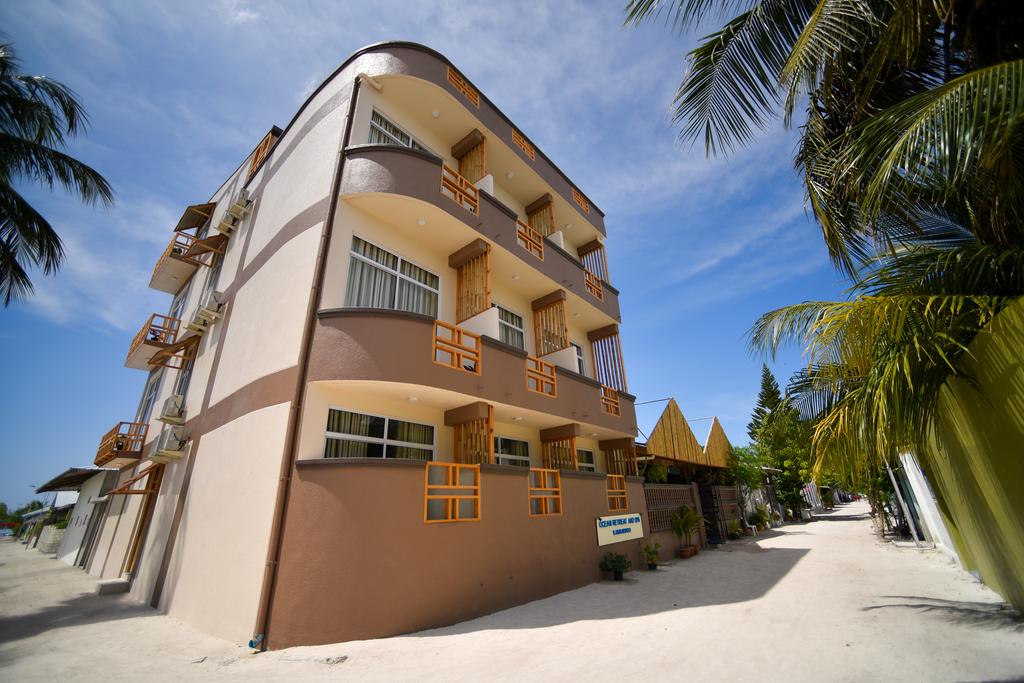 Where to stay in Guraidhoo?
There are a lot of places to stay, but I advise Ocean Retreat & Spa, and that's why.
– One of the first guest house in Guraidhoo;
– Super friendly staff with experience working in resorts. So high-quality service is guaranteed;
– Amazing in-house restaurant with a great variety of local and continental cuisine;
– Unlimited coffee and tea;
– No.1 hotel in Guraidhoo based on Tripadvisor reviews;
– Affordable excursions;
– Free Airport meet and greet service;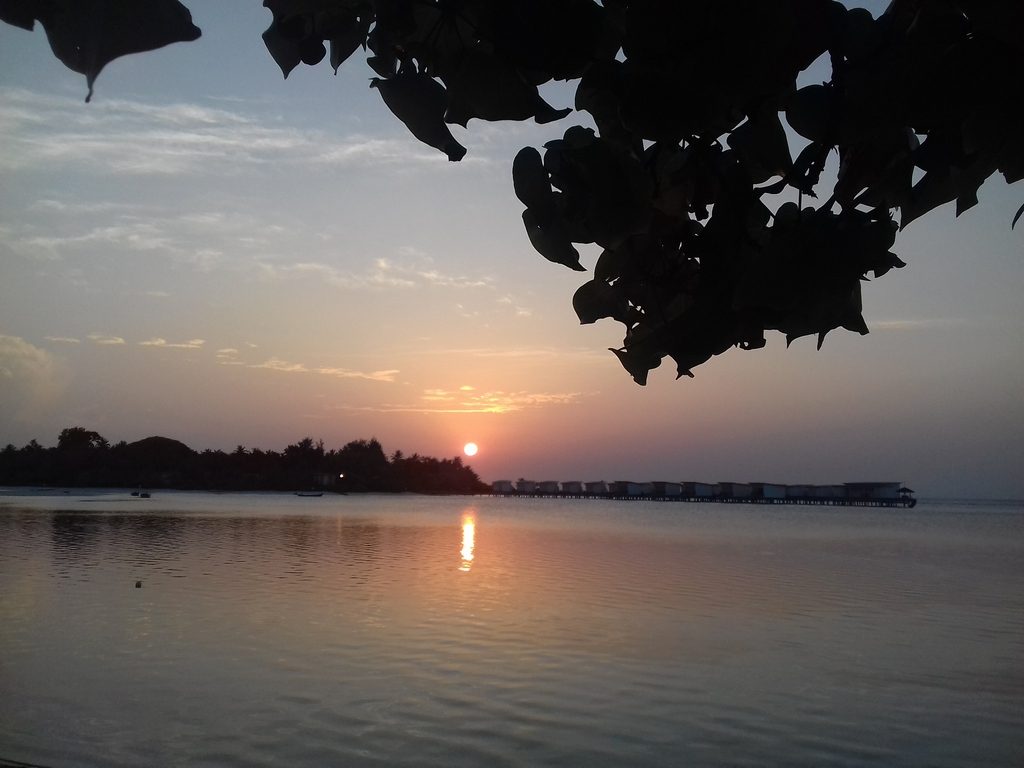 Transfer to Guraidhoo
Public ferry
The ferry departs from Male every day.
14:30 — direct transfer from Male to Guraidhoo
15:00 — it goes through Male – Gulhi – Mafushi – Guraidhoo
It returns from Guraidhoo at 7:00 the next morning. Note that it ferry doesn't run on Fridays.
Transfer on a speedboat
Male – Guraidhoo. Daily at 12:30, 15:30 and 22:30 from jetty #6 in Male.
Guraidhoo – Male at 7:00, 14:30, 21:30
The price is $25 per person one way.
The transfer on a charter speedboat
This trip to Guraidhoo will take 35 minutes and it'll cost you $350 (one way but you can share it). The trip on a speedboat should be booked beforehand but not less than in 3 days.
Contact us to get a personal tour to the Maldives!
Check also:
Top things to do in Huraa 2022
Top 16 things to do in the Maldives 2022