Gulhi is a local island located close to Maafushi and 21 km south of Male. The population is 900 people. The island size is 670x230m.
During the early 80's Gulhi was very popular among tourists who traveled and stayed in local islands. Nowadays we call them backpackers. Some locals said, that, during the peak seasons, the island hosted hundreds of tourists in local houses and tents on the beach.
Things to do on Gulhi
Bikini beach and house reef
There are two beaches on the island, south, and north. The north sands are incredibly stunning where you can lounge all day under a parasol shade, go swimming and house reef snorkeling, and have a food or drink at the beach restaurant! Bikini beach is the best and the most beautiful in the area. It is a quiet beach with almost no waves, with plenty of space to enjoy the water. There are sunbeds as well.
Check: Budget tour to local islands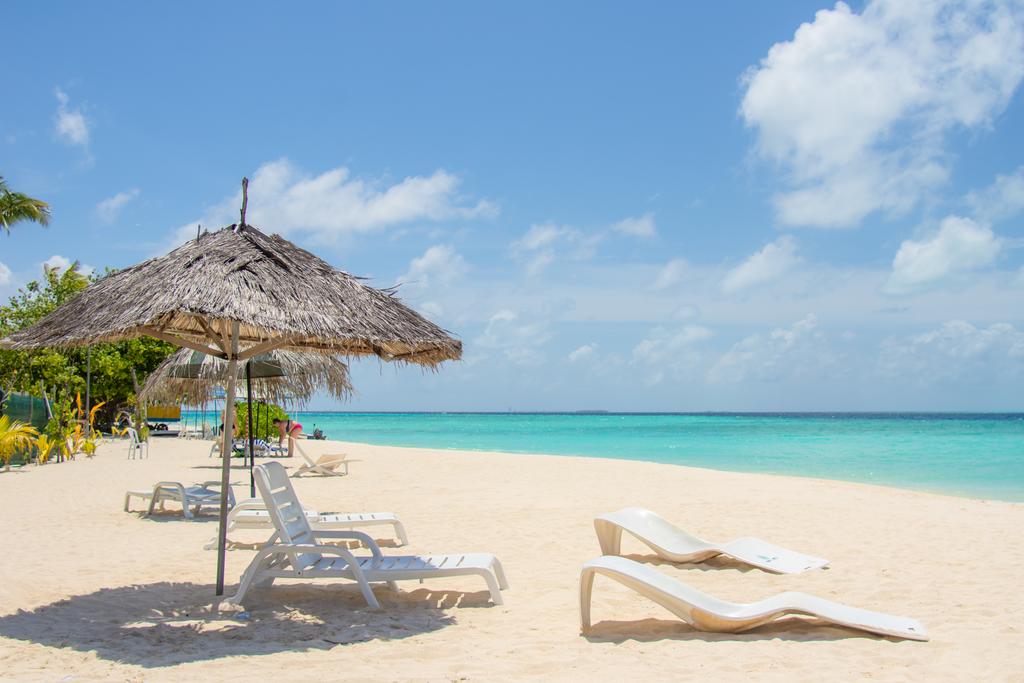 Compared to Maafushi or Guraidhoo, Gulhi has a much better beach.
The north one is a local beach where bikini is not allowed.
There is no close to swimming in the house reef. So you need to take safari snorkeling to see colorful fish and amazing coral gardens.
Snorkeling
Gulhi is surrounded by beautiful reefs rich with multi-colored fish and corals. Just wear the snorkeling gear and swim from the boat, you will be in a whole new world. In most cases, you will be dropped off in the outer reef for snorkeling.
Night fishing
Fishing is in the Maldivian blood. It is so entwined in the lives of Maldivians that there are celebrations when a good catch is caught and complaints when fish is scarce at our dinner tables. To experience the satisfaction of catching and cooking your own fish, a night fishing trip (offered by hotels) is the way to go. Your boat leaves before the sunset to find a good spot near a reef. The boat crew will show you how to use the lines, hooks, and sinkers.
Dolphin Cruise
Pinner Dolphins are the commonest species, and they occur here in their tens of thousands. They have a regular daily routine to their lives, feeding offshore at night, coming into the atolls in the early morning, and leaving again for the open ocean in the late afternoon. It means you can easily find them during your cruise. While nothing with wildlife can be 100% guaranteed, you won't have a better chance to watch wild dolphins playing in their natural environment than right here in the Maldives.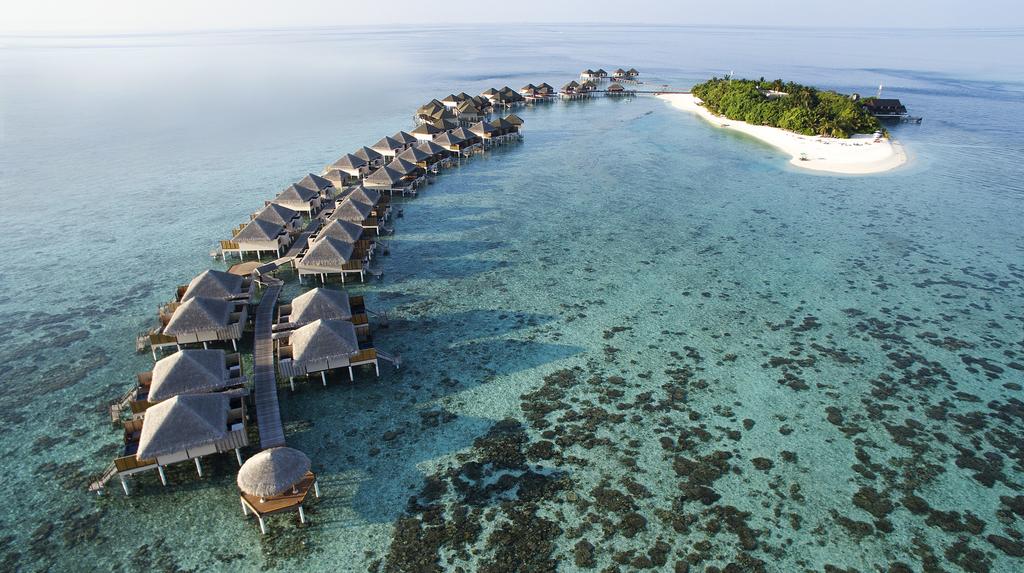 Resort Day Visit
The full-day excursion offers you the possibility of sampling for yourself the unique beauty of resort life.
Available resorts are Embudu Village, Holiday Inn Kandooma, Anantara Veli, Adaaran Vadhoo.
As of Feb 2022, resorts are closed for the day visit.
Surfing
Gulhi has easy access to three of the popular South Male' atoll surf locations. One is the island (Gulhi reef) breaks you can just pick the board and swim to the surf. The other is the "Twin Peaks" and "Quarters" both just minutes away from the island shore and can be reached by boat or small dinghy. May-Oct (Wet Season) is the best time of year for waves. Perfect winds are from the north northwest and there is no shelter here from cross-shore breezes.
Scuba Diving near Gulhi
There are two PADI dive centers in Gulhi. Explore an underwater kingdom as you have never experienced before, surrounded by untouched coral reefs and the most extraordinary aquatic life. You will not find anywhere else in the Maldives where the marine life is so diverse and abundant, and discovering new and unspoiled dive sites is an ongoing endeavor for you. Diving in Gulhi is available for both amateurs and certified divers.
Other activities
Water sports. Motorized and non-motorized water sports can be arranged upon request.
Cruises. A romantic cruise with sunset dinner or dolphin watching in a special cruise boat.
Picnic island visiting. The private excursion trips to nearby sandbanks and also to other inhabited picnic islands nearby can be arranged by request. Most of these trips are customized, and rates and charges depend on the services requested, and the duration of the trip.
Gulhi Infrastructure
The economy is based on fishing and boat building. Gulhi also has the oldest dockyard in the Maldives. Many boats use the dock facility in Gulhi island because of its proximity to the Malé and Velana International airport.
There is no ATM on the island, so you have to bring cash in MVR or USD.
The other facilities include a few local shops where you can buy fruits, drinks, sweets, etc.; two PADI dive center; a water sports center; a mosque; a pharmacy.
Where to eat on Gulhi
Chefs at hotels prepare international food ranging from western, Chinese, and Indian food.
Salt Harbour. Nice staff and the food it was the best on the island, however, they are very slow to serve ( everywhere ) you need to get used to.
Noovilla Coffeeshop. Tasty at affordable prices! Polite staff, but too slow as at any local restaurant on the island.
Dhilakani Cafe. A friendly and helpful staff who will welcome you with a "hello!". Food is tasty at a reasonable price. One must try Maldivian breakfast and soup it's delicious.
Tropic Platter. Really nice food served by this restaurant. The staff is friendly. Very nice atmosphere and very cozy.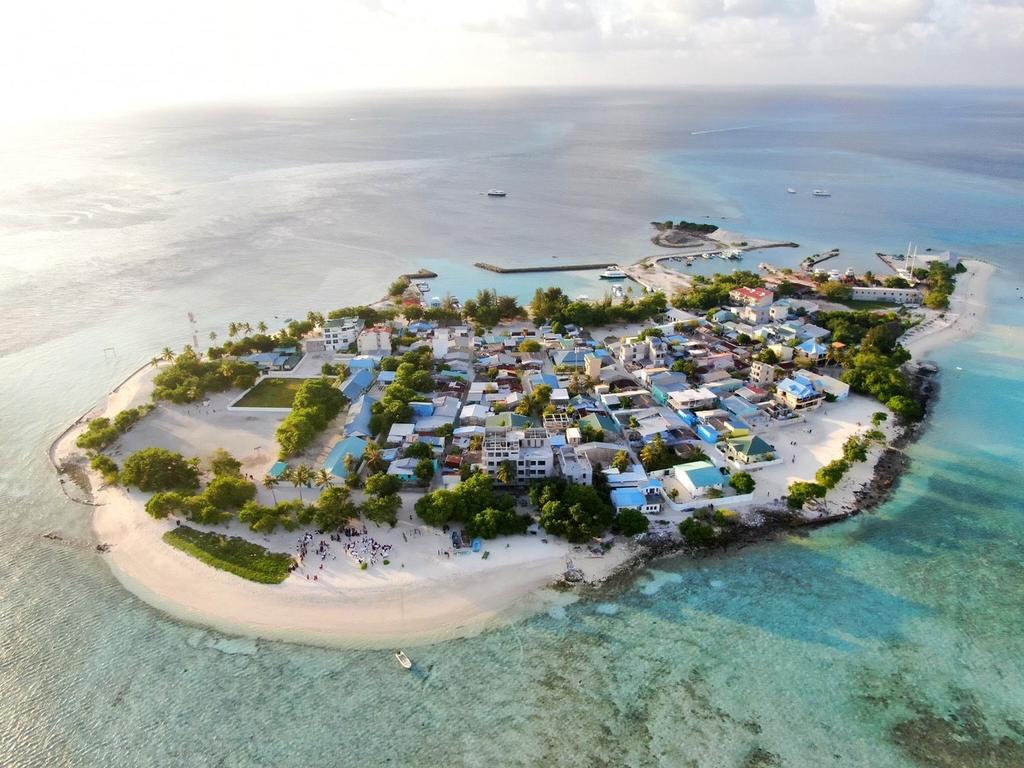 Transfer to Gulhi
Scheduled speedboat
Price is 25 USD – 30 USD per person one way. It has to be paid to the boat captain.
Male-Gulhi: 8:30 am, 11:30 am (on Friday 10:30 am), 14:00 (on Friday 14:30), 16:30
Gulhi-Male: 8:00, 11:00 am, 14:00, 16:00
Private speedboat
Price Charged for the whole boat, 150 USD one-way.
Public ferry
Price is USD 3 per way per person
Trip duration is 80 mins
Male-Gulhi (Villingili Ferry Terminal) at 15:00
Gulhi-Male at 8:00
Please note that there are no ferry services on Fridays and Monday.
Contact us to get a personal tour to the Maldives!
Read also:
Top 16 things to do in Maldives