2022-05-06 09:18:03
How to save money in Maldives? Each of us tends to spend as little money as possible on vacation and get as much emotion as possible. If we're speaking about Southeast Asia (Thailand, India, Indonesia, etc), we know that it's possible to spend holidays with so much money. Affordable accommodation and quite low entertainment prices make this area an attractive destination for tourists from around the world!
Check: Budget tours to local islands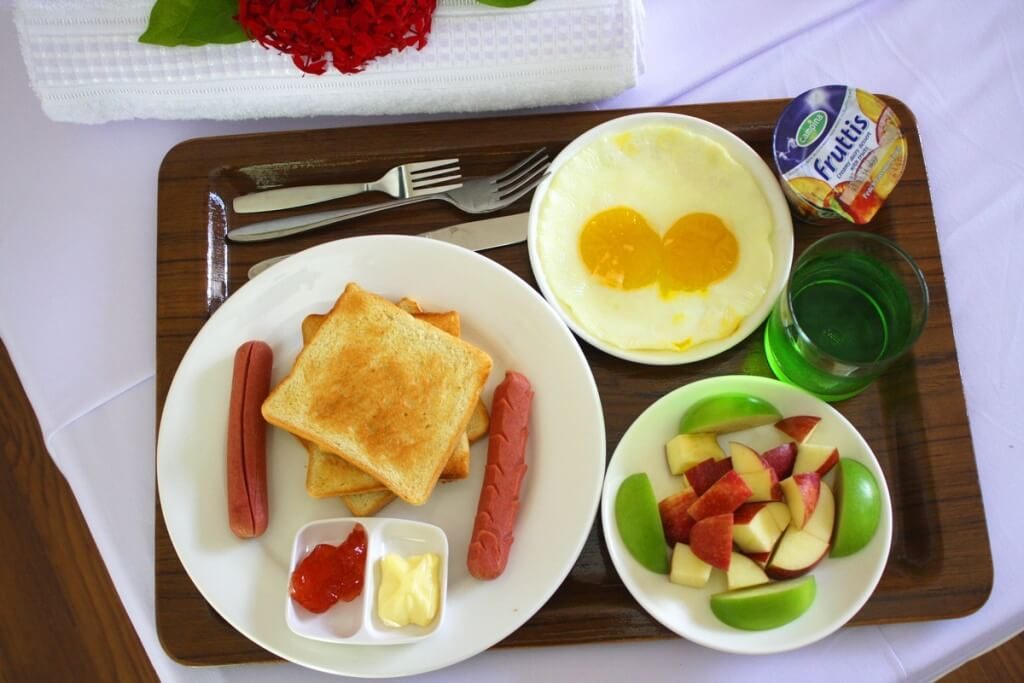 It wasn't true to the Maldives until recently. Staying on the sideline, the islands were considered to be a paradise to reach tourists. About 5 years ago things had started to change, and today we have an opportunity to spend cheap holidays in the Maldives. So-called 'Budget Maldives' appeared.
Why relatively? It's because the whole trip to Maldives will cost you more, than to other Asian countries, and there are a number of reasons for that. However, there are ways to save some money even in the Maldives.
Accommodation
Budget holidays in the Maldives include accommodation not on the luxury resort, but in guest houses. In fact, this accommodation is a hotel, but smaller in size and cost. The cost depends on the location of both the guest house and the distance of the island from the capital.
How To Choose a Guest House?
When choosing a guest house, consider the following:
– the island, where the guest house is located. On all islands, local taxes are added to the cost – 20-22% of the original amount. Prices and taxes in the Maldives – a topic for a separate post.
– reviews on Tripadvisor, Booking, Agoda. The most substantial and actual reviews can be found on Tripadvisor, and pay an attention to the negative ones,
– the date of posting the information about the guest house on Booking or Tripadvisor. New guest houses, which have no reviews and ratings, usually offer lower prices for accommodation than those that have a certain status. But in this case, there is a risk to deal with incompetent staff.
Accommodation costs vary from $35 to $150 per night. And don't expect that accommodation costs will decrease in the near future.
There are a number of reasons for such a high rate:
– electricity. It's produced by a diesel-electric generator, which provides the whole island with electricity. Diesel is expensive.
– construction materials, which are needed to build a guest house.
– water. All the water that flows in each building on the islands – rainwater or from a well. It has smells bad you shouldn't drink it. Desalination stations have already been built on some islands, so this issue will be resolved over time.
– tourism taxes. It is another expense item of the owners of guest houses, which considerably affects prices.
– competition between guest houses. It's obvious: the more guest houses on the island, the lower prices you get. There are only 3-5 guest houses on the majority of islands, so they can establish any prices as they wish (in most cases it's still very low). Transport network being developed, the things are changing.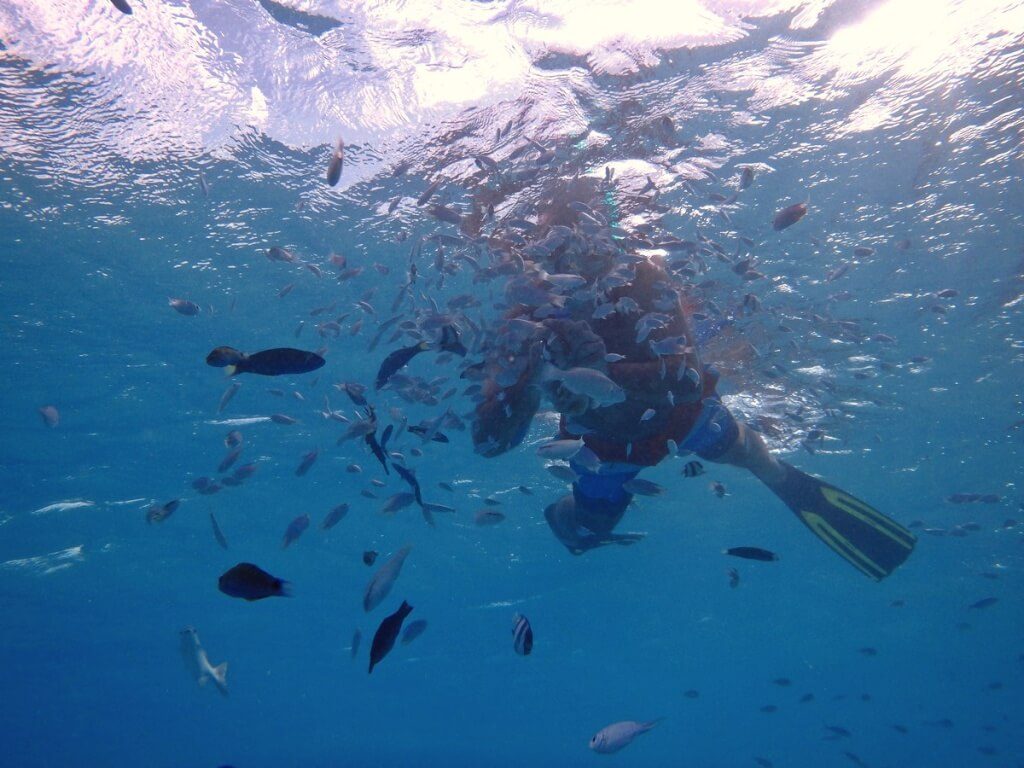 Where To Book Guest House?
It seems that the answer is obvious – on Booking, Agonda, etc. There are often discounts there, so it's profitable to book there. That's true, but other rules are applied to Maldivian guest houses (at least to the houses that have a high rating).
All the OTA listed above collects a commission up to 20% from the booking price.
We provide our guests with tours that include accommodation, meals, activities, and transfers with a discount.
The lowest prices are in May-September, the highest ones – in December-March.
Meals cost
Along with accommodation, food is one of the main parts of your expenses. The country imports almost everything, so the cost of the products is quite high.
Every guest house has its own mini-restaurant offering local and continental cuisine. While booking a guest house, if you want meals to be included (lunch or dinner), it'll cost you $10-15 per person. If you're paying at the guest house itself, the cost will depend on the number of services you need, but it is usually higher than the cost stated above.
Children at the age of 2-12 are usually offered a discount on meals in a guest house.
There are cafes and small restaurants for the locals almost on each island, where you can try Maldivian cuisine at low prices. For example, the main course and fresh juice will cost you $7-12. The only disadvantage is that all the dishes are really spicy.
The best way is to take half-board (breakfast and lunch or dinner) and sometimes to go to cafes. In this case, you'll be able to compare and choose the best option for you.
How to save money in Maldives for activities
Everyone chooses for themselves the type of holiday they want: active or beach style. The second option is cheaper, but in this case, you won't be able to enjoy the stunning beauty of Maldives to the fullest, because it's not only about the white beach, bright sun, and turquoise-colored waters.
The magnificent underwater world gives an unforgettable experience of Maldives!
In general, the list of activities is almost the same on different islands. But does it mean that, for example, diving on one island is better than on another one? Each island and its surroundings are unique, so it's hard to choose the best one.
Let's take a look at the main activities on the islands:
Fishing
There are several kinds of fishing: morning fishing (from $30), evening fishing (from $35), big game fishing ($150+). The prices differ also depending on what fish you're going to catch. Evening and night fishing are the most expensive ones because your chances to catch a large fish obviously grow!
That fish can be cooked in your guest house. And that's absolutely for free! But you need to check with your manager in advance so as to avoid any problems.
Snorkeling
It's the simplest and the most popular activity, and you're usually not expected to pay for it. Near every island, there is a house reef, where you can go swimming. But the most interesting points are located outside the house reef, and you need to go there by boat. The cost is $50+ per person, it includes visiting 3 different points. The trip itself lasts about 3 hours.
On different islands, depending on the season, you can go snorkeling with manta rays, turtles, and whale sharks.
Diving
Thousands of divers from all over the world visit Maldives every year to enjoy the unique and stunning underwater life. Clear warm water makes diving open for everyone. There is at least one dive center on each island. The prices do not differ much.
If you have never experienced diving in your life you can try a beginner's course (Discover Scuba Diver). You'll be diving with an instructor. The price starts from $80 (depends on the island). For those who have a certificate, the price starts from $35 (a guide, a boat, and equipment are included), group diving is cheaper.
There are uninhabited islands near most of the local islands where Tourists can go every day, and usually for the whole day. The price starts at $30. Transfer by boat and cool drinks are included. Meals – at an additional cost. It is likely that you will be alone on the island all day long!
On some islands, they offer the "Robinson Crusoe" option. The thing is that you're taken to an uninhabited island and left there alone for a night. It costs $150 and includes transfer, dinner, tent, breakfast. The only island that offer this activity is Omadhoo.
Resort visiting
Resorts are located near most of the local islands. But day visits can be organized not to all of them. It's because of some restrictions. Nevertheless, paying some amount of money (starting from $25, but usually it's $150), you can visit this stunning place (transfer, meals and drinks, alcohol are included). At extra cost, you can stay there for a night or take spa treatments.
Dolphin watching trips and romantic dinners. The cost of cruising starts from $60 (a boat and drinks included). A trip is usually organized in the evening, at sunset.
A romantic dinner can be arranged either on the beach, sandbank, picnic island, or on the guest house garden, or on an uninhabited island (if there is any nearby). The dinner will cost $90+. It's an unforgettable experience for couples, especially to have breakfast at sunrise or dinner at sunset on the uninhabited island.
Apart from this you can do water skiing, ride a jet ski or a kayak (a great opportunity to explore the whole island), take a cruise on a sailing catamaran, etc. On request, you'll be sent a price list with all services.
The costs of activities vary and depending on the island and on the guest house, there are no general rules, they set their own prices. The Maldivians like to bargain, so feel free to ask for a discount! So negotiating is the best way to save money in Maldives.
Transfer in Maldives
Perhaps the biggest obstacle to the development of local tourism is the transfer between the islands. Despite the fact that it is regular, it goes not frequently. The situation is gradually changing, but it still needs time.
That's why transfer costs depend on the type of it. Let's check the possible options.
It's the cheapest and slowest type of transfer. It costs $3-10. The traveling time is 1,5 – 10 hours. Nowadays you can get by ferry, not to every island, remote islands can be reached only by domestic airlines. More info is below.
Another advantage of this transport is the fact that within one atoll you can go to the neighboring local islands in the morning and get back in the evening.
Speedboat
It runs between the islands according to the fixed timetable. Nowadays, there are a lot of itineraries between Male and local islands. The cost of a ticket is $25-80 depending on the island. The traveling time is up to 3 hours. This is the most suitable mode of transfer to save money in Maldives.
Notes: you should book your seat in advance, otherwise there is a high chance the boat will be full.
Seaplane
It's a fast, but not a cheap transfer. It's usually offered to those tourists, who're planning their trips to resorts. The cost starts from $250 per person, besides there are some luggage limits. The traveling time is 20-40 minutes. Another advantage is the stunning view of the Maldivian islands at a low height! This type of transfer is available on request, the flights are available only in daylight hours.
Domestic airlines
Today there are 11 airports in Maldives (7 local and 4 international). There are a number of connecting flights between them. You can travel to some remote islands (for example, Gan or Hanimaadhoo) only by domestic airlines. The cost of the transfer depends on where you're booking your ticket. If you're doing it through your guesthouse, it'll be cheaper, because they have a contract with the airline. In this case, a return ticket will cost $160-400
Private speedboat
On request, every guest house can provide you with a speedboat. The cost of transfer starts from $250 for a boat. This type of transfer is profitable if you have a group and you don't want to wait for a ferry. Actually, nowadays you can get to almost every Maldivian island by one or different transfer types. It's all about money.
Also, remember that on Fridays public ferries are not available. Speedboats are available, but not to all islands. But it's better to avoid coming or departing from the Maldives on Fridays.
Other costs
Here we'll talk about souvenirs, groceries, mobile services, and the Internet.
If you choose a souvenir shop in Male or on local islands, it is better for the second one. On each local island, there are several such places. There are very different souvenirs, mainly from wood, coconut with elements of fish bones and shark teeth. A simple magnet will cost $ 1-2. Many souvenir shop owners make their own.
Groceries and other staff. There are usually several grocery and hardware shops on the islands. In a grocery shop, you can buy fruit, juices, sweets, etc. The prices here are quite good. The product range is also a welcome surprise, and don't be confused by a bit messy arrangement of goods, it's normal for them.
You can pay in rufiyaas or USD. The exchange rate is $1=15 rufiyaas.
Mobile services and the Internet. In most cases, the Internet on the territory of guest houses is free, speed can be enough to watch movies online. As an alternative, you can buy a SIM card from one of the two Maldivian operators. 2 Gb of Internet costs $20.
You'd better deal with this issue on arrival because Internet and mobile operators can be found not on every island.
Conclusion
So, from all that has been said we can make a conclusion:
– If possible, buy a tour (accommodation, meals, excursions, transfer, taxes), it will be cheaper. We offer similar tours at a discount.
– The cheapest accommodation is in the low season (May-September).
– Combine meals in guest houses and cafes.
– The cheapest and slowest transfer between islands is by ferry. But there is always a chance that it will be canceled, so the speedboat is a more reliable transfer.
– It's better to buy souvenirs on local islands, not in Male. You can get a discount.
– The total cost of budget holidays in Maldives starts from $1000 for two persons, 7 nights without ticket rate.
Contact us to get a personal tour to the Maldives!
Read also:
How to book Maldives on a budget?